Let me know if this sounds familiar. It has been a long week working from your home office. There were two days you forgot to step outside and four where you heard "I think you're still on mute" over 10 times. You used to have a 30-minute commute to-and-from work every day where you could decompress and listen to your podcasts. But now, you're expected to be at new meetings – many of which are to plan other meetings. Is this your new role?  Let's face it, you are feeling burned out!
In today's distanced work environment, we've lost those impromptu run-ins with our colleagues that keep us feeling connected. The number of meetings, hours worked, and emails sent have all increased. The decrease in nonverbal communication hurts collaboration and focus. Audio delays in video conferencing – even microscopic ones – lessen trust. And there's robust evidence that the lack of direct mutual gaze hurts our ability to memorize faces and connect with each other.
Now that all that doom and gloom is out of the way, here are two ways to help you stay happier and healthier: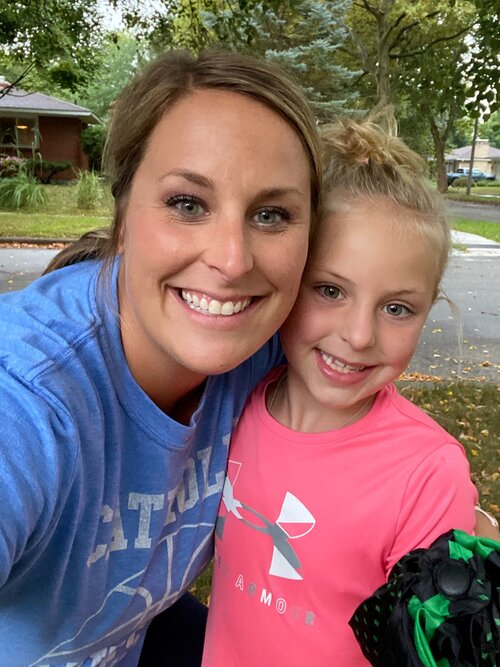 1. Block off a "screen-free" hour every week
What: Devote at least 1 hour each week to completely disconnect from screens. Lunch breaks don't count. The team at Become Unmistakable started this novel practice about 4 months ago and our team has done a wide range of activities from baking, roller-blading, walking, podcast hunting and reading chapter books with kids that have been sent home.
How: It's important that you commit by putting an actual hold on your calendar. We're all guilty of saying we're going to take a break, but then push it off again and again by responding to that one last email.
Why: How many times have you become frustrated staring at the Word cursor blink and blink and blink? The human attention span is not a renewable resource. BUT, by freeing yourself from the screen for just an hour you are giving your mind and eyes the break they need to revitalize. We don't consider screen-free hours as PTO, but as a different kind of work. Because we see a noticeable increase in attention, productivity, and new ideas after taking them! The "Butts-in-seats or you're not working" mindset is so 20th century.
2. Use the Burnout Protection Plan for Team Meetings
What: A list of 25+ creative activities to engage with your team. You'll find three unique categories: Just for Fun, Deeper Dive and Stay Zen.
How: Some exercises can be used as great ways to kick off your meetings. Others are longer term activities or competitions that bring people together.
Why: I think Simon Sinek wouldn't be very thrilled about my 'why,' but it's pretty self-explanatory right? Being happily engaged at work lights up your day so, you know, you don't feel burned out…
Get your free Burnout Protection Plan here: